Lille University Hospital, Progress for Life
As the regional referral centre and major teaching hospital, Lille University Hospital provides the highest quality care to the North of France.
With 2,770 outpatients treated each day and 15,900 professionals, it is one of the largest health campuses in northern Europe.
Its integrated resources and expertise offer patients a sophisticated facility including state-of-the art medical equipment, providing a comprehensive care from birth to geriatrics, including highly specialized care.
With strong partnerships with health facilities in the Lille area, Lille University Hospital offers the utmost quality for complex care. Lille University Hospital is committed to excellence in patient care, medical research and innovative approaches and education.
The highly experienced medical teams at the Lille University Hospital have pioneered national and international innovations in medical care (world Premieres).
Lille University Hospital's investment strategy aims at creating and modernizing both patient facilities and the hospital's highly sophisticated medical equipment to be able to provide the latest technology.
Our hospital is ranking among the top five University Hospitals in France for the quality of its research. As a comprehensive research center, Lille University Hospital fosters collaborations between health facilities, universities and national research institutes to ensure rapid and innovative advances in patient care.
Lille University Hospital has also been working hand-in-hand for over 20 years with industrial partners, to encourage the transfer of technology and develop new diagnostic tools, medications or devices.
Lille University Hospital is certified by the French national health authority (Haute Autorité de Santé). User satisfaction is also monitored to work towards a continual improvement of patient care and the best possible fulfillment of their expectations.
Lille University Hospital has won several awards for its approach to sustainable development, highlighting outstanding initiatives in water, energy and waste management, but also the efforts undertaken in the construction of new HEQ (high environmental quality) buildings.
We have developed international partnerships throughout the world with foreign universities and health facilities. With experience in the fields of quality of care, risk management, and governance as well as the capacity to provide logistical support, Lille University Hospital aspires to accompany local partners in the challenges they face. This is achieved through education, exchange of knowledge and cross cultural experience.
Your stay at the CHU de Lille
We welcome both european and non-european patients. You will find all the information you need below.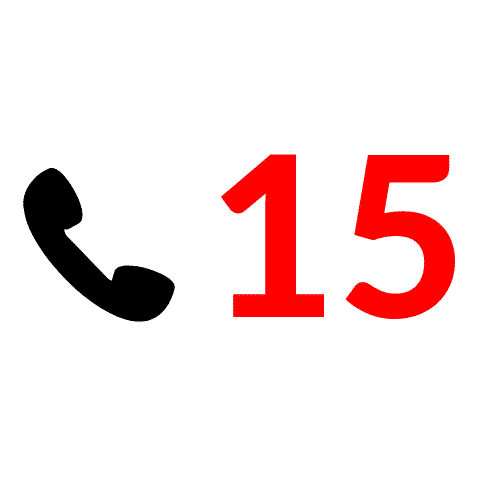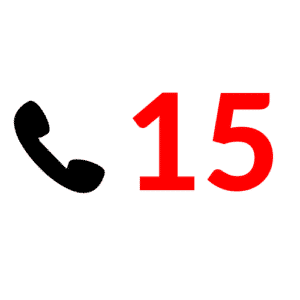 In case of vital Emergency (Heart attack, stroke, vascular accident, traffic accident…), dial "15 "

Available for free 24/7
Emergency care
use your European Health Insurance Card (EHIC)
Your expenses will be covered for 70% of the consultation price and for 80% of the hospitalization fees by the French national healthcare system. You will have to pay for any remaining costs.
Belgian patients from the Organized Area of Access to Cross-border Care (ZOAST)
(Patients living in Belgium in the towns of Mouscron, Estaimpuis, Comines and Courtrai)
Click here for more information
There is no need for a prior authorization, present your Belgian health insurance card and your identity card at the Admissions Office. You will be covered by your Belgian health insurance for any care delivered, on the basis of the French health costs.
Scheduled care
(Czech Republic, Denmark, Estonia, Finland, Germany, Greece, Hungary, Ireland, Italy, Latvia, Liechtenstein, Lithuania, Luxembourg, Malta, Romania, Slovak Republic, Slovenia, Spain, Sweden, Switzerland, United Kingdom)
Emergency care
You will be invoiced for all amounts due for care.
Scheduled care
Contact us by email via international@chru-lille.fr and state :
your identity with your surname, first name and date of birth and a copy of your passport
your medical history and medical report;
your request: diagnosis, second opinion or therapy;
your medical expense coverage: health insurance policy, third-party organization or out-of-pocket.
We will provide you with a therapeutic program or advise for a hospitalization if needed, based on a careful examination of your medical file, including a cost estimate (scheduled medical care costs, accommodation fees).
Your care at Lille University Hospital will only be officially confirmed after you have paid the full amount before your arrival.
Exceptional cases:
if you arrive within 24 hours, the amount stated can be paid in Lille University Hospital directly by credit card or in cash during the admission.
if you are covered by an international insurance policy, your country's embassy or any other organization likely to pay directly for your hospitalization expenses, you may be exempt from advance payment, subject to confirmation from our accounting department before your admission.
Once payment or guarantee of payment is received, information and a hospitalization date will be fixed so you can request a medical visa at the French embassy if necessary. Your discharge's date is determined by the medical department.
Upon your discharge, your bill will be updated with any additional expenses for unplanned examinations, treatments or procedures that might be necessary during your stay.
The medical report will be sent to you after the discharge, in English if needed.
Internships
We welcome students and professionnals from all over the world to train with our skilled teams
If you are interested in an internship at the Lille University Hospital, please send your application (resume and cover letter) at least 3 months before the preferred starting date of the placement :
By email to international.pro@chru-lille.fr
By postmail to CHU de Lille, Délégation aux Relations Internationales, CS 70001, 59037 LILLE CEDEX
Your request will be processed as quickly as possible.
The Lille university Hospital Fund
Support projects that build tomorrow's health
WHY DOES LILLE UNIVERSITY HOSPITAL NEED YOU?
The Lille University Hospital's Fund aims to bring together all those who, through their generosity, commit themselves for medical progress. Each of us can help for this progress.
Our ambition: to speed-up and promote new projects focused on four priority areas:
to advance medical research et innovation in care;
to improve patients care and their quality of life, to give better support to their families;
to develop art and culture throughout the hospital;
to foster preventive care and educate about health related subjects.
HOW TO DONATE?